Get Ready for Library Day 2015!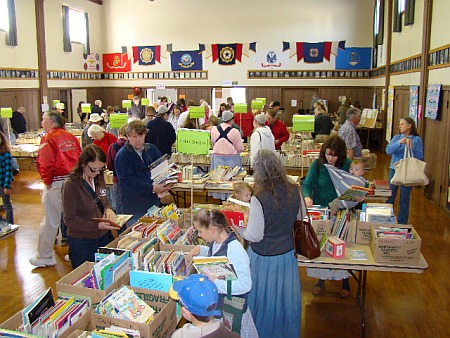 The 14th annual Fortuna Library Day will be held at the Veterans Memorial Building on Saturday, March 14 from 10 a.m. to 7p.m.  Sponsored by the Friends of the Fortuna Library, it will feature a big used book sale with a huge variety of books at great prices.  Dinner will be served in the dining room and available for take-out between 5 p.m. and 7 p.m.  All proceeds from the book sale and dinner are used to support the Fortuna Library.
Please join us! 
---
Mission
The Friends of the Fortuna Library is a non-profit organization dedicated to supporting and enhancing Fortuna's Memorial Library. Our revenues derive from book sales, donations and member support. We sponsor the Grandparents and Books program and the summer reading program for children.
Meetings
New members are welcome to attend monthly meetings, currently held at 4:00 at Fortuna City Hall on the fourth Wednesday of each month.  Minutes and meeting dates are posted in the library.
Volunteers Needed:
The Friends of the Fortuna Library need help in the following areas:
Annual Book Sale
Grandparents & Books
Volunteering at the library
Help with Fortuna Library Day
Maintain web page